Founded in 1971 as Contempa Carpet Company, we are a family-owned business that has been providing award-winning service in Calgary for 50 years. Our clients include home-owners, designers, and Calgary's leading home builders and renovators.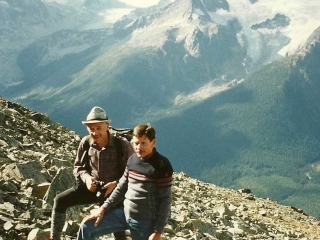 We were founded by John Herbst and Horst Huber, just a few blocks away from our current location.  Over the next 30 years, they earned an outstanding reputation for having the finest selection of floor covering products and for providing exceptional service.
John and Horst have since retired and leave loyal staff and family members to manage the business. We continue the tradition of building satisfying, long-term relationships with our customers and suppliers … and, of course, living up to our reputation!
As a recognition of our full-spectrum service offering, and expansive flooring product selection, we proudly reimagined our brand. After all, we're more than just carpet! As of Spring 2020, we are now Contempa Floors.
While our name may have changed slightly, our commitment to our customers and community remain as rock-solid as the floors we supply and install. We, we keep up-to-date with all the newest trends and we make sure to give back by contributing to the community.