Laminate is a popular choice for floors due to its dent and scratch resistance, which is much higher than hardwood. It is found in most Calgary homes, because it excels in high-traffic areas and is very easy to clean and maintain.
There is an almost infinite variety of designs and styles available, which makes it easy to find one that suits your décor. It is also great for budget-conscious consumers, as it relatively inexpensive and quick and easy to install. The main drawback, as opposed to more upscale flooring products like hardwood and tile, is that it does not receive the same level of promotion during home sales.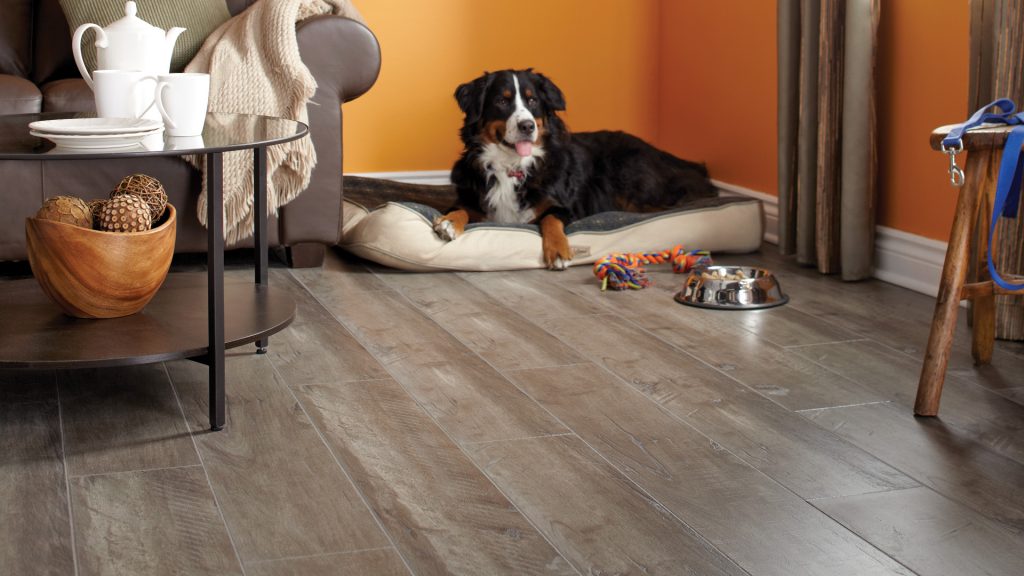 Benefits of
laminate floors
Laminate flooring, as a product, has very few of the limitations you'll find in hardwood, tile, or carpet. It has many benefits:
Laminate is inexpensive, not only in terms of product costs, but also installation costs. It is quick and easy to install, and can be trimmed using a quality workman's knife.
Laminate is durable and resistant to scratches, dents and scuffs.
Laminate is available in an almost infinite selection of styles and designs, and can mimic the look and texture of stone, tile, and even hardwood floors.
A WARNING
ABOUT FORMALDEHYDE
Always make sure to research product origin and request documents to confirm that the laminate product you're looking at purchasing is formaldehyde-free. A recent investigation by Global News' "16×9" revealed that certain international laminate manufacturers' products contained high levels of this cancer-causing chemical.
All products that we stock and sell at Contempa are certified formaldehyde-free.