Sophisticated and Always in Style
Hardwood flooring, whether solid plank or engineered, is one of the most value-adding investments you can make for your home. It is little wonder why hardwood floors are so common in both historic and upscale Calgary homes and businesses. 
It comes in a variety of widths and lengths, which can be cut, customized, and installed in various patterns to accentuate the hardwood. It doesn't need to be installed lengthwise, as diagonal and even diamond-pattern installations can add tremendous sophistication to any room. And hardwood pairs exceedingly well with both tile and carpet floor accents.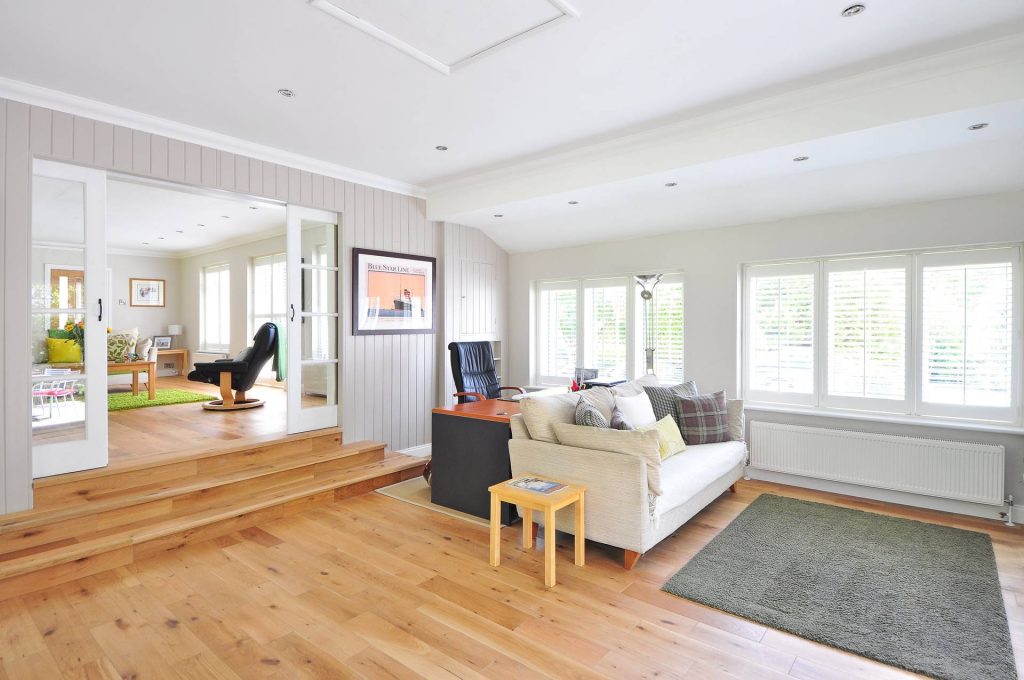 Benefits of
hardwood floors
Hardwood flooring is a time-honoured choice for new builds and renovations:
Hardwood floors add tremendous value to your home due to its association with luxury and sophistication.
Hardwood floors actually improve air quality in your home. Carpet floors can trap dust, pollen, and pet allergens, as well as stubborn stains and spills.
NEW INNOVATIONS
IN HARDWOOD
If you're looking for something new and innovative in hardwood, Lauzon makes a product they can add to the finish of their hardwood called Pure Genius. Pure Genius is a light-activated, air-purifying agent made of titanium dioxide, which is integrated into Lauzon's Titanium floor and breaks down toxic contaminants, like formaldehyde, on contact, and cleans the air inside your home.