Realistic and visually stunning
Luxury Vinyl Tile (LVT) or vinyl plank flooring (LVP), is gaining in popularity among interior design circles due to its versatility and how it almost perfectly mimics the look and feel of traditional flooring like stone and hardwood. Luxury vinyl is precisely engineered to overcome some of the limitations of traditional flooring, when it comes to durability and ease of maintenance and care.
Luxury vinyl tile shares a number of similarities with laminate. It is relatively easy to install, as it comes in both snap-together and adhesive sections, it is less expensive than traditional hardwood or tile flooring, and it is remarkably durable and resistance to wear and tear.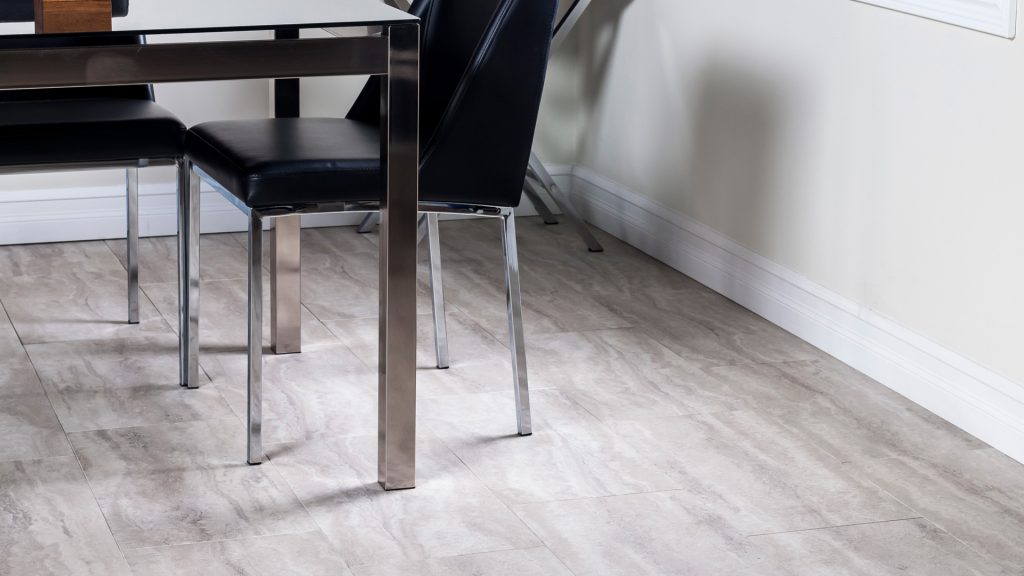 Benefits of
luxury vinyl flooring
In addition to appearance, luxury vinyl offers many benefits as a flooring product:
Luxury vinyl is very durable, and can withstand heavy foot traffic and pet nails. It is also easy to clean and maintain.
Luxury vinyl is 100% water resistant and can be installed in any area of the home.
Luxury vinyl can be installed on most subfloor, eliminating the need for a costly underlayment.
Luxury vinyl also comes in textured designs, which can add the subtle effect of depth and realism to a floor, as well as give it slip-resistant qualities.
Luxury vinyl is cost effective, and gives you a similar look and feel to more luxurious materials like hardwood or tile, all on a budget.